Building a Community of Compassion, Conviction, and Courage
Humanity isn't helpless when it comes to human trafficking. We have the power to make a real difference, and we're doing just that! Our team is proud to take on this $63 billion industry by bringing education, outreach, awareness building and compassionate rehabilitation into the fight. By working with hospitals and first responders our organization is fighting back against an issue too often swept under the rug- helping survivors escape from these dire situations so they can live healthier lives full of hope for their future.
To Educate
Trafficking can happen next door. See the signs, save lives, and prevent you or your loved ones from falling victim.
To Rescue and Rehab
Outreach, trust-building, and more to help people leave a terrible situation and rejoin the world in safety and dignity.
To Stop The Demand
From sex slavery to domestic workers, the demand for trafficked humans keeps growing. Together, we can turn it off.
Sharmila (Sam) Wijeyakumar, a survivor of human trafficking, co-founded Rahab's Daughters in 2013 alongside her family. Having lived the experience of being a human trafficking victim, Sam set out to create an organization that offers support to survivors in a variety of ways, all while working to put an end to human trafficking. Together with her family and an army of dedicated volunteers, donors, and partners, Rahab's Daughters has grown into an effective and dynamic organization that aims to attack the problem from all sides. Our supporters have enabled us to offer support and resources to over 1,500 survivors through our rescue and rehabilitation efforts. Headquartered in the Northwest Suburbs of Chicago, this 501(c)(3) nonprofit also works to actively spread awareness about human trafficking by engaging community members in our prevention and awareness programs. These programs are offered throughout the Chicagoland area, as well as in our other chapter location areas, including Indiana, Florida, New York, Minnesota, and California.
Rahab's Daughters recognizes that human trafficking is the 2nd fastest growing crime in the world, which is why we consider all routes when it comes to combating it. Not only do we fight against it through face-to-face efforts, we also work to combat it online by using technology to our advantage. We use and create software and a variety of different online platforms to help us stand against this horrific and heartbreaking industry.
It will truly take a village to put an end to this dark, dangerous, and ruthless industry. We hope you'll join us in the fight against human trafficking.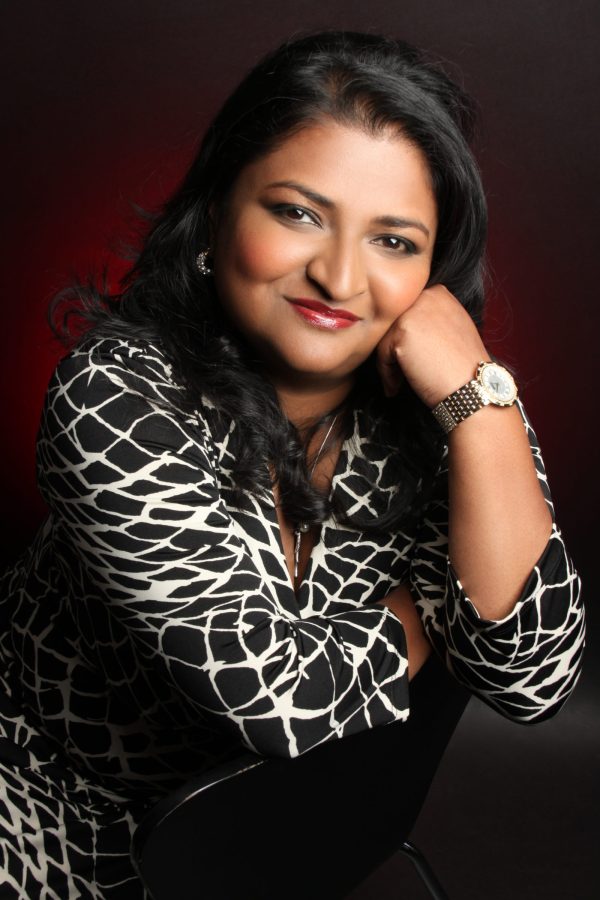 How a victim of modern slavery rose up to change lives.
Sam Wijeyakumar, the founder of Rahab's Daughters, is a survivor of human trafficking.
She saw firsthand the way traffickers' cruelty and society's neglect inflicted constant trauma. She started the organization with three goals:
Educate those around us about the realities and impacts of human trafficking
Rescue victims, rehabilitate them and, reintegrate them back into a sustainable, safe lifestyle where they can thrive
Stop the demand
Since 2015, Rahab's Daughters has rescued more than 1,000 adults and children, hosted nearly 700 community awareness talks, and trained hundreds of volunteers in the fight against human trafficking. Our team is committed to combatting human trafficking, a dark and insidious industry. We work with hospitals, first responders, and rehabilitation centers to give people the support they need for escape and healing. By raising awareness of this issue we can take meaningful steps towards freeing many from oppression – all while providing them hope for building a brighter future.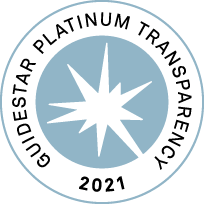 Proud of our Guidestar Platinum Transparency
lluminating Human Trafficking | Rahab's Daughters Annual Gala
Human Trafficking Awareness, Prevention and Rescue
5 Simple Ways You Can Raise Funds for Rahab's Daughters
Volunteer
From the office to the field to safe houses, we need
 your strength.
Take Action
Be a voice in your community, the classroom, and
 everywhere you go.
Donate
Support our team's life-changing actions across
 the country.